In this tip you'll find my top 3 tips for drawing smooth lines in Procreate.
1

Draw from your shoulder

This is a very common trick based on traditional drawing techniques that professional artists have used for ages. When you draw a line, try to make the movement with your entire arm, rather than only your wrist. Your whole arm should make the movement, starting from your shoulder. By doing that, you're engaging more muscles in the action so you'll have more control over the movement. By not rotating your wrist, you will be able to have more control and precision over your lines.
2
Adjust the StreamLine slider
This simple trick uses Procreate's engine to automatically smooth your lines as you draw them. It's like magic, it turns any wiggly line into a beautiful and smooth stroke.
Go to the settings of your favorite brush
Navigate to the Stroke Path menu

Slide StreamLine to the maximum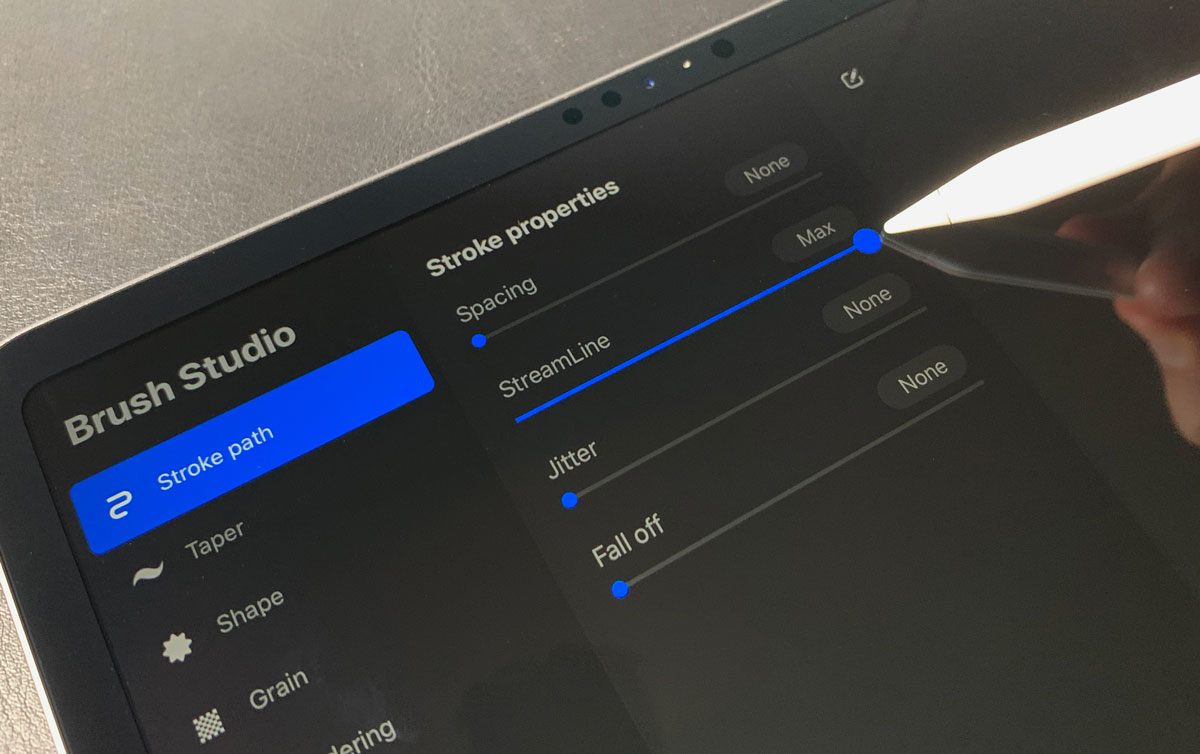 I've created the ultimate line brushes which I use for everything. Fine-tuned for drawing smooth and sharp shapes like a pro. You can get them in my Complete Procreate Toolkit: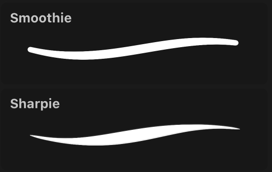 My Custom Lines Brushes
Check out my complete Procreate toolkit
3

Use a drawing glove

Gloves are the perfect solution for sliding your hand more smoothly on the screen. Some traditional artists also use these gloves when drawing on paper to prevent their sweaty hands from sticking to the paper, and from smudging the charcoal. In digital art, when you're drawing on a glass surface - the glove reduces the friction between your hand and the screen and enables you to glide across the surface smoothly.
My Drawing Glove
Buy on Amazon
Drawing lines and shapes becomes much more smooth and fluid when you can easily slide your hand on the glass. The one that I'm using is a drawing glove by Articka and by now it's the best one I've tried.
These are my tips for achieving smooth lines in Procreate. Hope you'll find them useful!